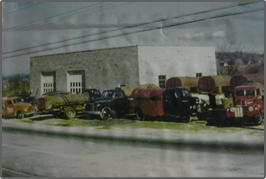 Servicing oil delivery since 1946
DeMartini Oil Equipment Service was founded by Joseph DeMartini in 1946 and has continued to be a family operation for 65 years. In 1962, Joseph's son Jim joined the business and continues to serve as president since 1968. His nephew, Matt Carner serves as partner and vice president today.
Our mission
We take the extra care to do the job right the first time, every time. We utilize the best materials available and combine them with our superior workmanship. All work performed in our shop is on a custom-built basis, adhering to our customer's specific needs.
Request a quote
to get started.