Welcome to DeMartini Oil Equipment Service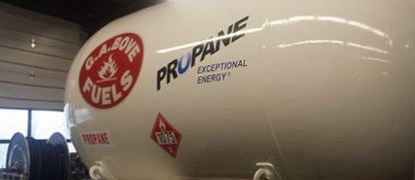 Whether your company is in need of additional tank trucks or trailers for your fleet, or tank change overs, or upgrades for your existing fleet your search ends here. DeMartini Oil Equipment Service is a company known for reliable and consistent service to heating oil, gasoline, and propane delivery retailers. From new tank truck and trailer sales and service to DOT tank testing and inspections, all are available here. We serve petroleum and LPG delivery companies in upstate New York, western Massachusetts, Vermont and Connecticut.
About Us
Founded by Joseph DeMartini in 1946, DeMartini Oil Equipment Service has continued to be a family operated business for more than 65 years. Joseph's son, Jim joined the business in 1962 and has been serving as president since 1968. His nephew, Matt Carner serves as a partner and Vice President today.
We are conveniently located near the port of Albany and just across the Hudson River from the Rensselaer Terminals. We are distributors of most top quality name brands of petroleum and LPG delivery equipment.
Our Mission
To provide superior workmanship combined with the best components available in order to manufacture oil, gasoline, and propane delivery equipment on a custom built basis.
Request a Quote
Our pricing is always competitive and we work hard to deliver your job in a timely manner.
Contact us
for a quote.